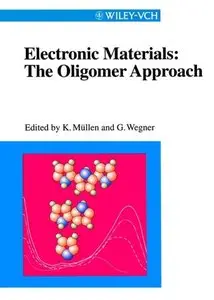 Electronic Materials: The Oligomer Approach By Klaus Müllen, G. Wegner
1998 | 628 Pages | ISBN: 3527294384 | DJVU | 6 MB
This is the first book written on this important and rapidly expanding field. It offers researchers a primary resource in which to critically assess the value, and put to use oligomers in their own research and development. The approach of this book is interdisciplinary.