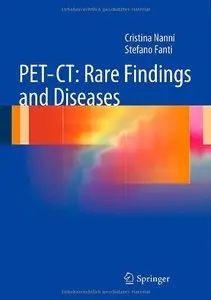 PET-CT: Rare Findings and Diseases by Cristina Nanni and Stefano Fanti
English | ISBN: 3642246982 | 2012 | 297 pages | PDF | 13,5 MB
PET-CT is increasingly being employed in the diagnosis of both oncological and non-oncological patients, yet nuclear medicine physicians may have only limited practical experience of rare diseases. Furthermore, the more frequent use of PET-CT scans is accompanied by an increasing likelihood of encountering rare findings that may be difficult to recognize and interpret.
Against this background, this unique atlas documents a large number of clinical cases that will help practitioners to identify findings and diseases that, though rare, are sufficiently frequent to be encountered in routine practice. Two types of cases are presented: patients evaluated for rare diseases and patients evaluated for standard diseases in whom atypical collateral PET findings were detected. Each reported case includes a brief description of the clinical history, representative color PET-CT images obtained using FDG or other tracers, a short explanation of the disease and findings, and, when necessary, relevant references. This atlas will support practitioners in their daily practice and enable them to make conclusive reports of PET-CT scans that would otherwise have been inconclusive!