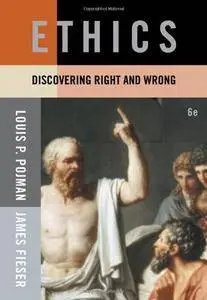 Cengage Advantage Books: Ethics: Discovering Right and Wrong by #REF!
English | 13 Mar. 2008 | ISBN: 0495502359 | 251 Pages | PDF | 1 MB
Study ethics from one of the classic texts, written by one of contemporary philosophy's most skilled teachers, Louis P. Pojman, and now revised by best-selling author and editor of the INTERNET ENCYCLOPEDIA OF PHILOSOPHY, James Fieser.