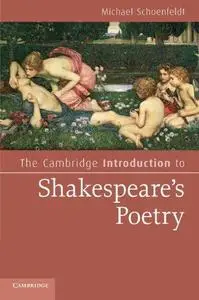 The Cambridge Introduction to Shakespeare's Poetry By Michael Schoenfeldt
2010 | 175 Pages | ISBN: 052170507X | PDF | 1 MB
Shakespeare's poems, aside from the enduring appeal of the Sonnets, are much less familiar today than his plays, despite being enormously popular in his lifetime. This Introduction celebrates the achievement of Shakespeare as a poet, providing students with ways of understanding and enjoying his remarkable poems. It honours the aesthetic and intellectual complexity of the poems without making them seem unapproachably complicated, outlining their exquisite pleasures and absorbing enigmas. Schoenfeldt suggests that today's readers are better able to analyze aspects of the poems that were formerly ignored or the source of scandal - the articulation of a fervent same-sex love, for example, or the incipient racism inherent in a hierarchy of light and dark. By engaging closely with Shakespeare's major poems - Venus and Adonis, Lucrece, The Phoenix and the Turtle, the Sonnets and A Lover's Complaint - the Introduction demonstrates how much these extraordinary poems still have to say to us.