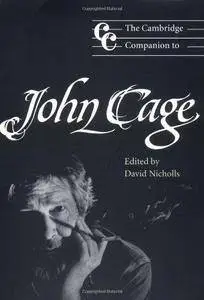 The Cambridge Companion to John Cage By David Nicholls (ed.)
2002 | 287 Pages | ISBN: 0521789680 | EPUB | 3 MB
American composer John Cage (1912-1992) was without doubt one of the most important and influential figures in twentieth-century music. He spent much of his career in pursuit of an unusual goal--"giving up control so that sounds can be sounds", as he put it. As well as composing around 300 works, he was also a prolific performer, writer, poet, and visual artist. This Companion celebrates the richness and diversity of Cage's achievements and provides readers with a fully rounded portrait of a fascinating figure.