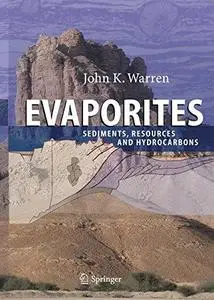 Evaporites: Sediments, Resources and Hydrocarbons By Professor John K. Warren (auth.)
2006 | 1036 Pages | ISBN: 3540260110 | PDF | 25 MB
The monograph offers a comprehensive discussion of the role of evaporites in hydrocarbon generation and trapping. For the first time, diverse knowledge on exploitable salts has been assembled and organized, along with a summary of evaporate karst hazards as well as a summary of exploitative methods and pitfalls in dealing with evaporites in conventional and solution mining. Written by a field specialist in research and exploration, the book presents a comprehensive synthesis of the low temperature realm of evaporite evolution. It is aimed for earth science professionals, sedimentologists, oil and gas explorers, mining geologists, as well as environmental geologists.