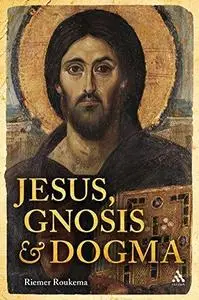 Jesus, Gnosis and Dogma By Riemer Roukema, Saskia Deventer-Metz
2010 | 244 Pages | ISBN: 0567064808 | PDF | 21 MB
In Jesus, Gnosis and Dogma Roukema investigates and assesses the various views of Jesus in early Christianity, basing his approach on a distinction between historical and theological statements about Jesus. Historical statements can be arrived at through a critical study of the earliest records, although Roukema recognizes that scholars differ widely here. Theological statements about Jesus are to do with what has been and is believed about him. Roukema demonstrates that Gnostic traditions about Jesus mostly derive from the earlier traditions preserved in the New Testament writings and do not give a more accurate view of the historical Jesus. He shows that the view of Jesus as the divine Lord (Yahweh) and Son of God is inspired by an early Jewish pattern that was exploited by the very first Christians. In spite of some later dogmatic precisions, there is more continuity between the New Testament picture of Jesus and the Nicene creed than between the historical Jesus and the Jesus of early Gnosticism. Even the essence of the Trinitarian dogma appears to have Jewish roots.