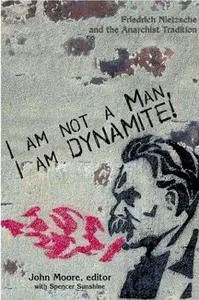 I Am Not a Man, I Am Dynamite! Friedrich Nietzsche and the Anarchist Tradition By John Moore, Spencer Sunshine (Eds.)
2005 | 160 Pages | ISBN: 1570271216 | PDF | 1 MB
Though Nietzsche never called himself an anarchist, his philosophy and writing have provided inspiration and instruction for many of the 20th century's primary anarchist voices. Examines various dimensions of Nietzsche's thought among historical and contemporary anarchist thinkers, hammering out a philosophical iconoclasm much overlooked in historical surveys.