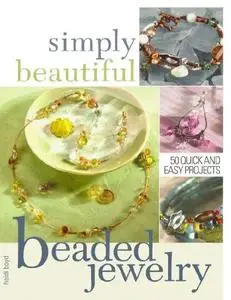 Simply Beautiful Beaded Jewelry By Heidi Boyd
2006 | 128 Pages | ISBN: 1581807740 | PDF | 26 MB
Heidi Boyd, author of the bestselling "Simply Beautiful Beading", returns with another book sure to capture the attention of beading fans everywhere. Heidi shows jewelry crafters of all skill levels how to create beading with a unique, stylish air. "Simply Beautiful Beaded Jewelry" features projects that incorporate beading materials readily available at any major craft store. With a wide variety of jewlery designs and plenty of project variations, this book gives readers everything they need to make their beading projects sparkle!