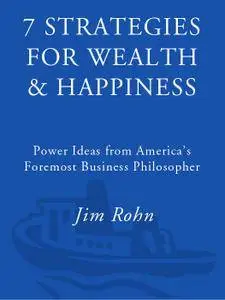 7 Strategies for Wealth & Happiness: Power Ideas from America's Foremost Business Philosopher by Jim Rohn
English | June 19th, 2013 | ASIN: B00D0OO4D2, ISBN: 0914629026, 0761506160 | 176 pages | EPUB | 2.30 MB
You don't have to choose between wealth and happiness—they spring from the same fountain of abundance.
With this book, you'll discover the seven essential strategies you need for success:
• Unleash the Power of Goals
• Seek Knowledge
• Learn the Miracle of Personal Development
• Control Your Finances
• Master Time
• Surround Yourself with Winners
• Learn the Art of Living Well
Author Jim Rohn's philosophy has helped millions change their lives for the better. Find out what it can do for you!