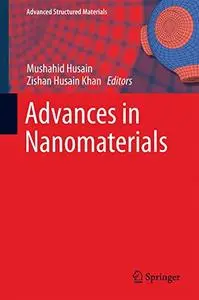 Advances in Nanomaterials by Mushahid Husain
English | 25 Mar. 2016 | ISBN: 8132226666 | 429 Pages | PDF | 17.47 MB
This book provides a review of the latest research findings and key applications in the field of nanomaterials. The book contains twelve chapters on different aspects of nanomaterials. It begins with key fundamental concepts to aid readers new to the discipline of nanomaterials, and then moves to the different types of nanomaterials studied. The book includes chapters based on the applications of nanomaterials for nano-biotechnology and solar energy. Overall, the book comprises chapters on a variety of topics on nanomaterials from expert authors across the globe. This book will appeal to researchers and professional alike, and may also be used as a reference for courses in nanomaterials.