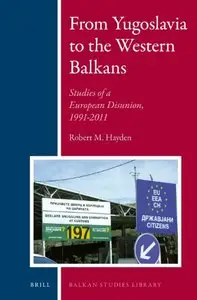 Robert M. Hayden, "From Yugoslavia to the Western Balkans: Studies of a European Disunion, 1991-2011 (Balkan Studies Library)"
Publisher: | ISBN: 9004241906 | 2012 | PDF | 391 pages | 3.4 MB
Reflecting more than two decades of research on Yugoslavia's collapse and based primarily on sources from the region itself, this book consistently challenges commonly-held beliefs about the Balkans wars, and about European integration, international law, human rights, and politics in multi-national societies.
No Mirrors Please!!!

Please inform me if link is dead!