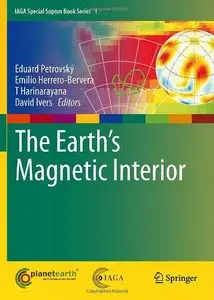 Eduard Petrovský, Emilio Herrero-Bervera, T Harinarayana and David Ivers, "The Earth's Magnetic Interior"
Sp.,.,r | 2011 | ISBN: 9400703228 | 463 pages | PDF | 23,5 MB
This volume combines review and solicited contributions, related to scientific studies of Division I of IAGA presented at its Scientific Assembly in Sopron in 2009. The book is aimed at intermediate to advanced readers dealing with the Earth's magnetic field generation, its historical records in rocks and geological formations - including links to geodynamics and magnetic dating, with magnetic carriers in earth materials, electromagnetic induction and conductivity studies of the Earth interior with environmental applications of rock magnetism and electromagnetism. The aim of the book is to provide an overview of recent advances and future challenges in these particular fields of research.
Download