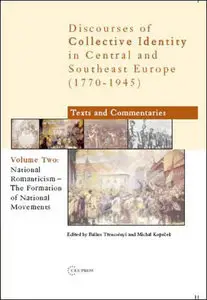 National Romanticism: Formation of National Movements, Volume Two
Publisher: Central European University Press | ISBN: 963732660X | edition 2007 | PDF | 498 pages | 11 mb
The present volume is the second one of the series entitled Discourses of Collective Identity in Central and Southeast Europe (1770–1945): Texts and Commentaries. The history of this venture goes back to the meeting of a group of young scholars at the Balkan Summer University in Plovdiv in 1999. Step by step, a research project, hosted by the Center for Advanced Study Sofia, was formed with the intention of bringing together and making accessible basic texts of the respective national traditions.