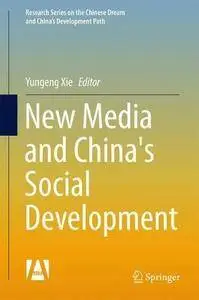 New Media and China's Social Development (Research Series on the Chinese Dream and China's Development Path) by Yungeng Xie
English | 6 Nov. 2017 | ISBN: 9811039925 | 200 Pages | PDF (True) | 2.19 MB
Starting from a history of new media, this book presents the development of network technology and media applications in China, while also examining the relationship between new media and politics, economy, culture, lifestyle, traditional media, law, knowledge, etc. As of 2014, China had been connected to the Internet for 20 years. During those two decades, China has witnessed drastic changes, from its national makeup to people's daily lives. The book analyzes the changes in China brought about by the new media on the basis of large-scale data. Further, through comparisons with international trends in new media development, it seeks to clarify the new media development in China and comprehensively demonstrate the revolution and brand-new faces of Chinese society over the past two decades in the wake of new media. As such, it outlines the bright future of new media by revisiting and summarizing the developmental courses of new media and Chinese society.