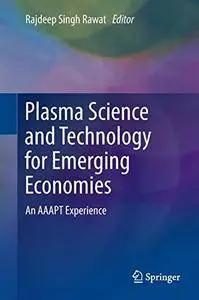 Plasma Science and Technology for Emerging Economies: An AAAPT Experience by Rajdeep Singh Rawat
English | 10 Nov. 2017 | ISBN: 9811042160 | 812 Pages | PDF (True) | 21.38 MB
This book highlights plasma science and technology-related research and development work at institutes and universities networked through Asian African Association for Plasma Training (AAAPT) which was established in 1988. The AAAPT, with 52 member institutes in 24 countries, promotes the initiation and intensification of plasma research and development through cooperation and technology sharing.
With 13 chapters on fusion-relevant, laboratory and industrial plasmas for wide range of applications and basic research and a chapter on AAAPT network, it demonstrates how, with collaborations, high-quality, industrially relevant academic and scientific research on fusion, industrial and laboratory plasmas and plasma diagnostics can be successfully pursued in small research labs.