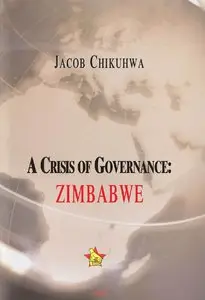 A Crisis of Governance: Zimbabwe
Algora Publishing | April 20, 2004 | ISBN-10: 0875862845 | 368 pages | PDF | 3.3 MB
Chikuhwa presents a thorough, hard-hitting and fair account of the decline of popular government and economic promise in Zimbabwe since the establishment of the ZANU (PF) regime in 1980. The coverage is empirical and divided into two unequal parts: a legalistic description of "constitutional development" and a less structured description of "economic empowerment" failures. All can be explained by the ruthless determination of Mugabe and his cynical inner circle to stay in power and to enrich themselves at state expense. The economic programs fail because government lacks the political will and rejects the basics of democratic ethics. Chikuhwa is best in treating the repression of the media, constitutional amendments, electoral fraud, and growing dissent within the ruling party…. Summing Up: RECOMMENDED. Upper-division undergraduates and above.