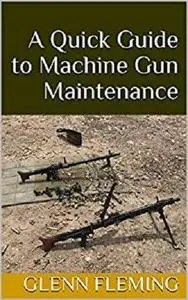 A Quick Guide to Machine Gun Maintenance by Glenn Fleming
English | April 27, 2019 | ISBN: N/A | ASIN: B07R6J3PY1 | 96 pages | MOBI | 3.00 Mb
A quick guide to the maintenance and care of automatic weapons. This book will take you through some of the issues you will find on guns like the MG42, Browning M2, 1928 Thompson, and others. It also includes tips on building guns from a kit.