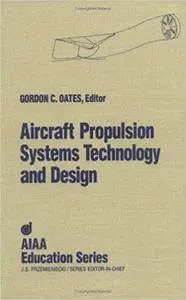 Aircraft Propulsion Systems Technology and Design by Gordon C. Oates
English | 1989 | ISBN: 093040324X | 528 Pages | PDF | 15.7 MB
Winner of the Summerfield Book Award. A comprehensive coverage of the key physical concepts that govern gas turbine propulsion systems. Topics include combustion technology, engine/airplane performance matching, inlets and inlet/engine integration, variable convergent/divergent nozzle aerodynamics, and more.