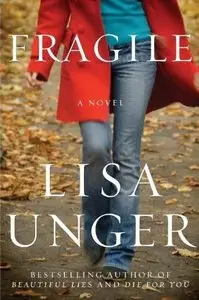 Fragile by Lisa Unger (Audiobook)
Publisher: Random House Audio | ISBN: N/A | edition 2010 | MP3 | 248 MB
Set in the Hollows, a secluded town about 100 miles outside New York City, Unger's contemporary thriller offers solid entertainment, but lacks the tension of her 2008 stand-alone, Black Out. Psychologist Maggie Cooper and her husband, Det. Jones Cooper, disagree on how to handle their rebellious son, 17-year-old Rick, who prefers to spend time with his band or holed up with his girlfriend, Charlene Murray. When Charlene disappears one night after a fight with her mother, Maggie and Jones wonder if she ran off to Manhattan, but are reminded of the disappearance 20 years earlier of Sarah Meyers, whose mutilated body was found after she vanished on her way home from school. Though the alleged killer confessed, there are still unanswered questions, and Maggie and Jones find themselves forced to revisit the past as suspicion falls on Rick. Since the Hollows is so small, characters continually rehash secrets–and rumors–so that Unger relies too heavily on the community's interconnectedness to bolster her plot.