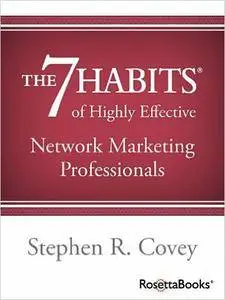 "The 7 Habits of Highly Effective Network Marketing Professionals" by Stephen R. Covey
2013 | EPUB | 37 pages | ASIN: B00BL82UBM | English | 0.2 MB
In this book, Stephen R. Covey presents an integrated, principle-centered approach for becoming a highly effective network marketing professional. Including real-world examples of current, successful networkers, Covey reveals a step-by-step pathway for not only living with fairness, integrity, service, and human dignity, but applying principle-centered habits that will help you become truly effective in your networking business.
By following the principle-centered approach of the 7 Habits of Highly Effective People network marketers learn principles of success to build their business, change their life, and be able to teach others how to build an effective network marketing business.
ABOUT THE AUTHOR
Dr. Stephen R. Covey (1932-2012) was a leading authority on leadership and family relations. He held a Bachelor of Science from the University of Utah, an MBA from Harvard, and a PhD from Brigham Young University. Dr. Covey was Vice Chairman of FranklinCovey Co., and in high demand as a speaker, teacher, and organizational consultant. Throughout his career, Dr. Covey brought new insight and understanding to millions of readers and students.