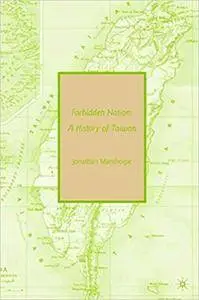 Jonathan Manthorpe, "Forbidden Nation: A History of Taiwan"
ASIN: B01EROYQDQ, ISBN: 1403969817, 0230614248 | 2008 | AZW3 | 288 pages | 692 KB
For over 400 years, Taiwan has suffered at the hands of multiple colonial powers, but it has now entered the decade when its independence will be won or lost. At the heart of Taiwan's story is the curse of geography that placed the island on the strategic cusp between the Far East and Southeast Asia and made it the guardian of some of the world's most lucrative trade routes. It is the story of the dogged determination of a courageous people to overcome every obstacle thrown in their path. _Forbidden Nation _tells the dramatic story of the island, its people, and what brought them to this moment when their future will be decided.