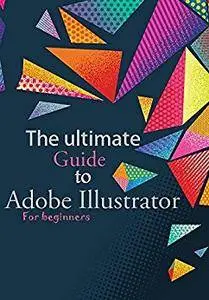 The guide to Adobe Illustrator - For beginners by mandalaman
English | 7 Nov. 2016 | ASIN: B01N3PG8J7 | 128 Pages | PDF | 18.14 MB
Things aren't how they used to be. In the past, programs with limited functions made it easier to pinpoint which tools you should be learning as a beginner. These days, however, given how many tools, tips and tricks there are to learn, you can often feel overwhelmed and not know where to start.
I've been using Adobe Illustrator for well over 10 years now and I'm obsessed with vector. I'm here to share with you my essential tips and tools all Adobe Illustrator beginners should learn.