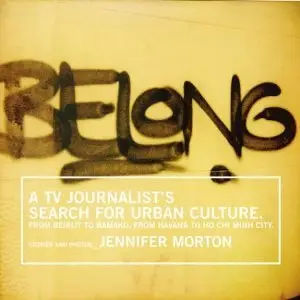 Belong: A TV Journalist's Search For Urban Culture
Insomniac Pr | December 15, 2004 | ISBN-10: 1894663780 | 224 pages | PDF | 28 MB
This book highlights a unique approach to cultural reportage: knocking on doors, walking the streets and taking risks along the way. From hanging out with the blue surfer in Lisbon, the guy making dangerous art in his apartment in Tokyo, Iqaluit's own superhero Polar Man to Moscow's Night Wolves, a bike gang without bikes, this is a collection of stories about the global art scene and the eccentric characters that make it up. Belong is also a look at how art, music and culture survive in places most of the rest of the world only associate with war, poverty and civil strife, like the Bob Marley cover band in Beirut or the architect artist in Tel Aviv who incorporates the city's destruction into new buildings. As producer and host of TV frames – a show focusing on urban culture using a documentary-style format – Jennifer job took her to forty-one countries and hundreds of encounters.