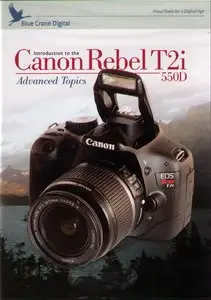 Blue Crane Digital - Introduction to the Canon Rebel T2i / 550D - Advanced Topics
AVI | wmv3 1388kbps | English | 640x480 | 29.97fps | 1h 35mins | mp3 stereo 128kbps | 952 MB
Genre: Video Training
Push your creativity to the limit with the Canon T2i / 550D! Create photographic images that, up until now, have existed only in your imagination. This guide takes you through Canon's advanced features and explains what they are, how they work, and how they can perform in real-world situations.
Advanced camera settings:
The T2i / 550D is endlessly configurable. We go into detail about the settings that can have the most impact on your shooting. We also address the topics of Live View and the T2i's video capabilities.
Canon Speedlites and flash photography:
We discuss choices and settings you can use to control pop-up Speedlites, external flash units, and natural lighting.
Color properties and settings:
You will learn how to control color properties, and how to build new Picture Styles for your camera. In our color management section, we address the issue of maintaining authentic color throughout the digital image workflow, from choosing a color space, through post-processing on a computer monitor, all the way to the printed output.
The Canon T2i / 550D is known for its limitless flexibility. We take this marvelous camera into the real world and tie its settings and configurations to the subject, the physical environment, and the equipment you are carrying. By the time you finish watching this presentation, you will have the know-how that allows you to concentrate on the most important task of all: capturing the image you want, the way you see it.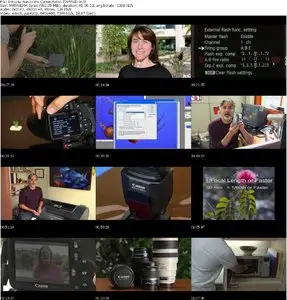 No mirrors please