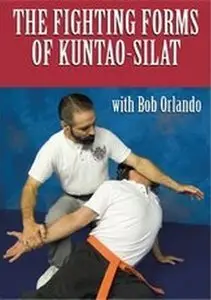 Bob Orlando - The Fighting Forms of Kuntao-Silat
DVDRip | 2009 | AVI | XviD | 640x480 | 29.970 fps | AC3, 192 kbps
Language: English | Run Time: 185 minutes | 2.19 GB
This is not just another forms video. In fact, it's nothing like any form you've ever seen. Rather than showing you a dry collection of martial arts moves that have no basis in real-world combat, this video teaches hard-core fighting skills in a format that's easily learned, repeatable and practical. Drawn from the best elements of the Indonesian combat art of kuntao-silat, this video shows you the only two forms you'll ever need.
Combining the author's logical, detailed instruction with multiple camera angles and slow-motion photography, you will learn two of our most fundamental forms of kuntao-silat: Enam Matjan and Elbow Exercise. Both teach the important combat basics of angle, leverage and body positioning to win any fight, including dealing with multiple assailants or fighting from a disadvantaged position. In addition, we show strikes with both the open hand and the fist that will literally stun your opponent with pain and leave him open to devastating leg destructions to disrupt his base.