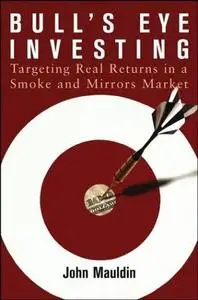 John F. Mauldin "Bull's Eye Investing: Targeting Real Returns in a Smoke and Mirrors Market"
Wiley | 2004-05-03 | ISBN: 0471655430 | 432 pages | PDF | 1,7 Mb
The era of buying and holding stocks is gone – and will not return for some time. Now is the time to learn to target where the market is going to be, not where it has been, so you can invest successfully. Financial expert John Mauldin makes a powerful, almost irrefutable case regarding the future direction of the markets. He then details a new approach to investing that will allow you to adjust to the new reality of investing. You'll consider options beyond traditional stock portfolios as you learn to choose between the stable and secure investments that will enable you to profit in turbulent markets. Buy your copy of this must-read investment roadmap today.
–-No mirrors, please–-