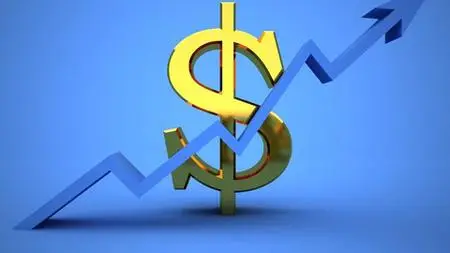 Cfa Equity And Portfolio Management Practical Tutorials
Last updated 10/2022
MP4 | Video: h264, 1280x720 | Audio: AAC, 44.1 KHz
Language: English | Size: 4.87 GB | Duration: 6h 58m
Learn practically the syllabus of CFA - Equity and Portfolio Management.
What you'll learn
This course will help you understand practically the syllabus of portfolio management and equity analysis .
This course is best suited if you are pursing Chartered financial analyst designation (CFA) or taking finance as specialisation in your grad and undergrad
The focus of this course is applied learning . This course give you basics of stock trading platform and research platforms
This course is aided with actual examples of stock analysis.
Requirements
Pursuing or planning to pursue - CFA or finance specialisation
Description
This course will help you understand practically the syllabus of portfolio management and equity analysis .This course is best suited if you are pursing Chartered financial analyst designation (CFA) or taking finance as specialization in your grad and undergrad. The focus of this course is applied learning . This course give you basics of stock trading platform and research platforms.We would be discussing topics like :1. Asset allocation2. Portfolio management - risk and return3. Types of portfolio management- Active and passive4. Portfolio management process5. Basics of equity6. Types of equity7. Equity markets - primary market operations8. Equity markets - secondary markets operations (stock trading )9. Equity analysis - fundamental and technical analysisThis course has some elements of Bloomberg terminal. I have shown some examples of how Bloomberg terminal can be used to do economic, technical and fundamental analysis. This course also has actual examples of stock analysis . In stock analysis we would be discussing concepts of core / satellite portfolio , Valuations ratios – P/E , P/S , P/CF , dividend discount model and Free cash flow based valuations , Gordons growth model , impact of economic data on stocks and non-financial analysis. I have also provided analysis of north American companies so that you can better understand the concepts.  Example of companies include - Zoom , Qualcom , Aircanada , Disney , Alacer gold , microsoft etc
Overview
Section 1: Portfolio Management
Lecture 1 Asset Allocation
Lecture 2 Asset Alloaction - Investment options
Lecture 3 Portfolio manangement basics
Lecture 4 Portfolio Manangement process
Lecture 5 Equity introduction
Lecture 6 Equity Basics
Lecture 7 Equity markets - primary market operations
Lecture 8 Equity markets - secondary market operations
Lecture 9 Analyzing stocks - Fundamental and Technical analysis
Lecture 10 Stock Analysis Basics
Lecture 11 Economic Analysis
Lecture 12 Financial Statements Basics
Lecture 13 Financial Ratio interpretation
Lecture 14 Financial Ratios - Time series Analysis
Lecture 15 Financial Ratios - Cross sectional Analysis
Lecture 16 Links to all courses
Section 2: Practical learning
Lecture 17 Zoom Qualcom and Qualcom
Lecture 18 Air Canada , Disney , Alacer Gold and Regeron
Lecture 19 Tech Investing - Microsoft , IBM , Google , Facebook and Tesla
Lecture 20 Has the market bottomed
Lecture 21 Financial planning tips for coronavirus
Lecture 22 Texas Road house and RBC
Lecture 23 Forward PE
Lecture 24 Core and Satellite portfolio , skyworks and intact financials
Lecture 25 Delta Airlines , Carnival Cruize and under armour
Lecture 26 Going crypto
Lecture 27 Financial Planning tips
Lecture 28 Forward P/E
Lecture 29 ETFS -Core and satellite portfolio
Accounting and finance students