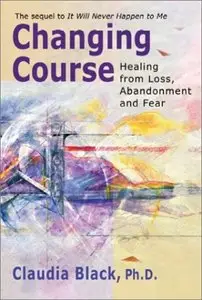 Changing Course: Healing from Loss, Abandonment and Fear
Hazelden Publishing | February 21, 2002 | ISBN-10: 1568387997 | 210 pages | PDF | 2 MB
In Changing Course, the best-selling sequel to It Will Never Happen to Me, Claudia Black extends a helping hand to individuals working their way through the painful experience of being raised with addiction.
"How do you go from living according to the rules–Don't Talk, Don't Trust, Don't Feel–to a life where you are free to talk and trust and feel?" Black asks. "You do this through a process that teaches you to go to the source of those rules, to question them, and to create new rules of your own," she explains. Using charts, exercises, checklists, and real-life stories of adult children of alcoholics, Black carefully and expertly guides readers in healing from the fear, shame, and chaos of addiction.