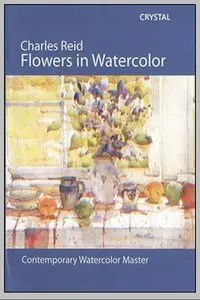 Charles Reid - Flowers in Watercolor
VHSRip | 1988 | AVI | DivX | 720х480 | 29.97 fps | MP3, 128 kbps
Language: English | Run Time: 55 minutes | 401 MB
Charles paints quietly, with his voice-over occasionally addressing issues pertinent to what is going on in the painting. He draws the subject directly onto the paper using one continuous line, never lifting his pencil or erasing — a process of "attuning" to the shapes. His style is direct and appears simple as he manipulates intense color and play against rich neutrals and luminous grays.
Watching this watercolor DVD, you learn Charles Reid's unique processes: how he sets up his painting area, prepares his back-lit still life, the proper use of a brush, how to mix paint on the paper, work in sections. Charles teaches you the relationship of color and shape to form, his technique for assessing the correct amount of water in his brush, ways to create variety in a painting, and how to tell when it's time to quit.
Charles strives to keep his painting from being too "smooth" so that it maintains energy and spontaneity. Emphasizing the importance of regular practice, Charles advises, "The more you paint, the more your disasters are in control, especially in watercolor."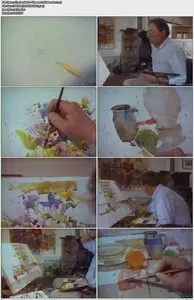 <span style="color:#000000">Filesonic</span>
<span style="color:#ffffff">Wupload</span>
>>> NO PASSWORD <<<
!!! No Mirror(s) Please !!!

!!! My AH blog !!!