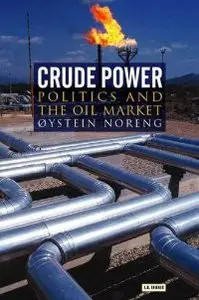 Oystein Noreng, "Crude Power: Politics and the Oil Market (Library of International Relations)"
Publisher: I. B. Tauris | ISBN 10: 1845110234 | 2006 | PDF | 288 pages | 11 MB
In the current political climate of the Middle East and Central Asia, with anti-Americanism and the threat of terrorism in such countries as Saudi Arabia running high, oil will impact the world economy as well as thousands of lives in the future. This is an indispensable book for anyone concerned with the fate of the world today, especially the interplay of power and money in the Middle East and beyond.