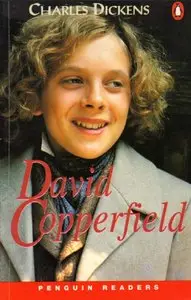 David Copperfield (Penguin Readers, Level 3) - Charles Dickens
Pearson ESL | English | 2000 | ISBN: 0582416361 | 104 pages | PDF scan | 26.7 MB
David Copperfield's happy life suddenly changes when his mother marries again. Her new husband is cruel to him and sends him away to school. When David's mother dies, he is sent to work in London. He hates his job so he runs away. He has no money for food or for travelling. But it is the beginning of his life of adventure.
Key Features
* 3 Pre-Intermediate (1200 words)
* British English
* Penguin classic story
* Activities at the end of the book