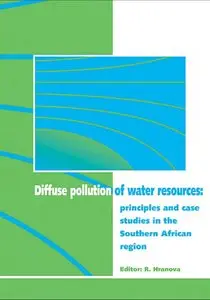 Diffuse Pollution of Water Resources: Principles and Case Studies in the Southern African Region
Taylor & Francis | May 15, 2006 | ISBN-10: 0415383919 | 292 pages | PDF | 6.13 MB
Diffuse pollution of water resources has a multi-disciplinary dimension and the measures to prevent and control it are closely inter-related to the development patterns and societal habits of the region. This book aims to bridge the gaps between different specialists working in the field and to present an integrated approach for the solution of diffuse pollution problems. It focuses on cases specific to developing countries and emphasizes the need to pursue environmentally-sustainable development patterns. Basic principles, definitions and approaches are presented, enabling a common language and understanding among professionals in the field. Numerous case studies from the region, mainly related to urban sources of diffuse pollution, are included. They could be regarded as typical for any developing country, suggesting tools and methods to assess and evaluate the extent of diffuse pollution problems. The book is valuable as a supplementary text for undergraduate and postgraduate students whose studies include a component of water resources and environmental engineering and management, including degree courses in Environmental, Civil and Chemical Engineering, Soil Science, Environmental Sciences and Public Health related sciences. It is also a valuable guide for professionals and managers working in the field of Water Resources and Environmental protection.