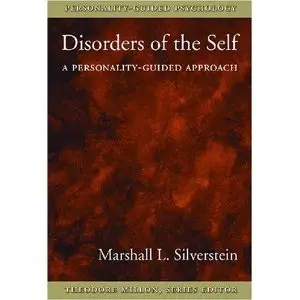 Disorders of the Self: A Personality-Guided Approach
American Psychological Association | January 2007 | ISBN-10: 1591474302 | 315 pages | PDF | 18 MB
In this thought-provoking book, Marshall L. Silverstein applies a self psychological viewpoint, as formulated and broadened by Kohut, to understanding personality disorders. He recasts them as disorders of the self, grouping them into one of three patterns, centering on (1) combating devitalization, (2) forestalling fragmentation, or (3) seeking alternative pathways to a cohesive self. He describes each group and outlines its main theoretical viewpoints, then offers a self psychological reformulation of how the behavior and symptom patterns represent deficits in self-cohesion. In the first deficit pattern, devitalization (in schizoid, schizotypal, and avoidant personality disorders), the patient's central problem is maintaining vitality when the need for affirmation or admiration has been ignored or insufficiently acknowledged.