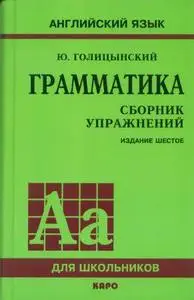 Голицынский Ю.Б.,Голицынская Н.А.Грамматика английского языка. Сборник упражнений
Голицынский Ю.Б.,Голицынская Н.А. | ISBN 5898156410 | PDF | 197 Pages | 1,44 MB
The Most popular English grammar in Russia! Exercises are based on simple lexicon. They contain enough material for storing of the basic grammatical forms and development of skills of their application.