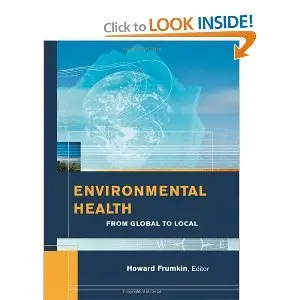 Environmental Health: From Global to Local
Jossey-Bass; 1 edition | August 31, 2005 | ISBN-10: 0787973831 | 1168 pages | PDF | 8.1 Mb
Environmental Health: From Global to Local offers students a comprehensive introduction to environmental health. It provides an overview of methods and paradigms used in this exciting field, ranging from ecology to epidemiology, from toxicology to environmental psychology, from genetics to ethics to religion. The authors survey the major issues in contemporary environmental health, ranging from global issues such as climate change and war to regional issues such as air, water, transportation, and energy to local issues such as food safety, pest control, and occupational health. The book includes a strong focus on the real-world practice of environmental public health, offering chapters on such applied topics as risk assessment, risk communication, health services, regulations, and legal remedies. While Environmental Health is grounded in the U.S. experience, it emphasizes global issues and perspectives on such topics as economic development, population, urbanization, and sanitation.