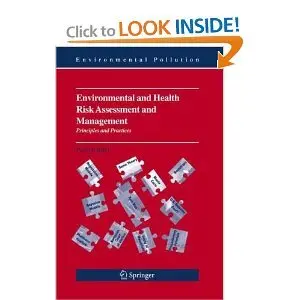 Environmental and Health Risk Assessment and Management: Principles and Practices
Springer; 1 edition | December 14, 2005 | ISBN-10: 1402037759 | 478 pages | PDF | 10.5 Mb
This book is about the legal, economical, and practical assessment and management of risky activities arising from routine, catastrophic environmental and occupational exposures to hazardous agents. It includes a discussion of aspects of US and European Union law concerning risky activities, and then develops the economic analyses that are relevant to implementing choices within a supply and demand framework. The book also discusses exposure-response and time-series models used in assessing air and water pollution, as well as probabilistic cancer models, including toxicological compartmental, pharmaco-kinetic models and epidemiological relative risks and odds ratios-based models. Statistical methods to measure agreement, correlation and discordance are also developed. The methods and criteria of decision-analysis, including several measures of value of information (VOI) conclude the expositions. This book is an excellent text for students studying risk assessment and management.