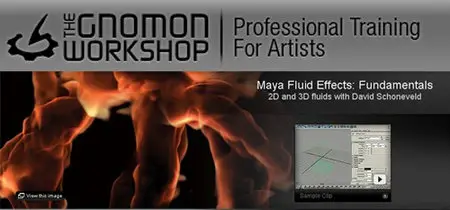 Gnomon Workshop — Maya Fluid Effects Fundamentals
MOV | ~1725 kb/s | 1024x768 | duration: n/a | English: PCM, 352 kb/s (1 ch) | + PDF Guide | 3 GB
Fluid dynamics are rapidly becoming a powerful alternative to particle effects. In the first lecture of this series, effects animator David Schoneveld introduces you to the rules of fluid production, showing how Maya Fluid Effects can be used for everything from smoke, dust and explosions, to underwater plane crashes and more. David details the fluid menu, emitter and container attributes, as well as shading and texturing, while conveying an understanding of the dynamic attributes of fluid dynamics and their uses in production. The lesson also details the basics of ponds, emphasizing an understanding of the fluid shader and texture controls.
Welcome to the best movies collection (English, German, French language), best software, best eLearning video and many-many more:
LINK
Do not forget to check my blog! Updated regularly!