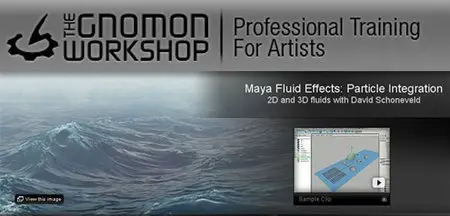 Gnomon Workshop — Maya Fluid Effects Particle Integration
MOV | ~1904 kb/s | 1024x768 | duration: n/a | English: PCM, 352 kb/s (1 ch) | + PDF Guide | 3.57 GB
In the second DVD in this series on Maya Fluid Effects, effects animator David Schoneveld imparts a detailed view of the various methods and advanced features of particle and rigid body control through fluid dynamics. This multi-faceted lesson takes you through the beginning and inter- mediate techniques of the Ocean Shader before revealing how you can create object-avoiding particles without scripting. The lesson culminates by teaching you how to create particles driven by fluid dynamics that can interact with an object or character.
Welcome to the best movies collection (English, German, French language), best software, best eLearning video and many-many more:
LINK
Do not forget to check my blog! Updated regularly!