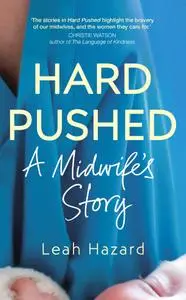 Hard Pushed: A Midwife's Story by Leah Hazard
English | April 30th, 2019 | ISBN: 1786331608, 1786331616 | 368 pages | EPUB | 2.65 MB
You haven't slept for twenty hours, haven't eaten for ten, and you're in charge of twenty heavily pregnant women at midnight.
Welcome to the life of a midwife.
Life on the NHS front line is tougher than you could imagine. Marathon shifts, endless birth complications, staffing shortages, pushy families, panicking mothers – and that's a quiet Thursday afternoon.
But the strength and camaraderie of the women working under such intense pressure is a beautiful thing. Together, they must withstand one of the world's most difficult job, one that produces moments of pure, absolute joy and – terrible, heart-wrenching grief.
Through the experienced eyes of Leah Hazard, we meet women from all walks of life: the scared fifteen-year-old whose baby could be months premature, the same-sex couple whose child will be a miracle of modern medicine, the woman giving birth in a room drenched in essential oils and love, and the mother-to-be whose tale of exploitation and endurance has carried her thousands of miles to Leah's ward.
Moving, compassionate and intensely candid, Hard Pushed is a love letter to new mothers and to Leah's fellow midwives – there for us at some of the most challenging, empowering and defining moments of our lives.
Enjoy
My Blog
. No any convert or low quality!