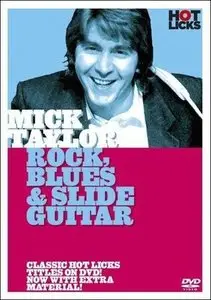 Hot Licks - Mick Taylor - Rock, Blues & Slide Guitar
DVD5 | 2006(1986) | DVD video | MPEG2 | 720х480 | 29.970 fps | AC3, 224 kbps
Language: English | Sub: French, Italian, German, Spanish | Run Time: 55 minutes | 2.7 GB
Mick Taylors career has seen him play with John Mayall, the Rolling Stones and Bob Dylan. Now all that expertise is on show on this superb disc where Mick takes you through some of his most impressive styles and techniques, including: Blues bends; Vibrato; Standard and open-tuning slide; Country string bending; and more! Mick also jams with Arlen Roth and talks about his playing style. A fine instruction session from one of British rocks great players.
Six-string slinger Mick Taylor shares his skills and secrets on this excellent instructional DVD. The essentials of rock, blues, and slide guitar, including tunings, bends, vibrato, and more, are covered in this informative program.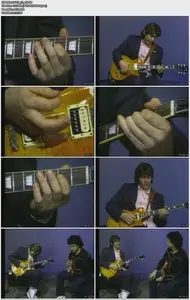 <span style="color:#000000">Filesonic</span>
<span style="color:#ffffff">Wupload</span>
>>> NO PASSWORD <<<
!!! No Mirror(s) Please !!!

!!! My AH blog !!!