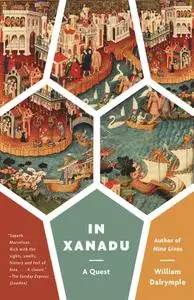 In Xanadu: A Quest by William Dalrymple
English | September 18th, 2012 | ISBN: 0307948889, 0002179482 | 352 pages | EPUB | 7.34 MB
William Dalrymple's award-winning first book: his classic, fiercely intelligent and wonderfully entertaining account of his journey across Marco Polo's 700-year-old route from Jerusalem to Xanadu, the summer palace of Kubla Khan.
At the age of twenty-two, Dalrymple left his college in Cambridge to travel to the ruins of Kubla Khan's stately pleasure dome in Xanadu. As he and his companions travel across the width of Asia—crossing through Acre, Aleppo, Tabriz, Tashkurgan, and other mysterious and sometimes hellish places—they encounter dusty, forgotten roads, unexpected hospitality, and difficult challenges. Stylish, witty, and knowledgeable about everything from the dreaded order of Assassins to the hidden origins of the Three Magi, this is travel writing at its best.
Enjoy
My Blog
. No any convert or low quality!