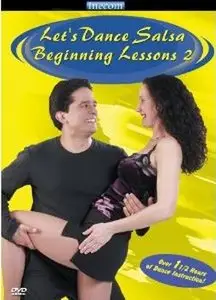 Let's Dance Salsa - Beginning Lessons 2
DVD5 | 2002 | DVD video | MPEG2 | 720х480 | 29.97 fps | PCM, 1536 kbps
Language: English | Run Time: 95 minutes | 4.37 GB
"Let s Dance Salsa - Beginning Lessons 2" takes a new approach to teaching Salsa dancing! Professional dance instructor Marlon Silva teaches beginners and experts alike with his step-by-step detailed instruction. His technique breaks all Salsa moves and combos down into building blocks, which are then assembled into more complicated moves that can be adapted to any music or club atmosphere. Rather than teaching by counting steps, Marlon s method has taught thousands of students around the country to dance in less time with greater ease. Other building blocks are added in "Beginning Lessons 2" as Marlon teaches couples to dance, keep step and spin together. Marlon and Susie Neff teach a variety of moves such as spinning your partner, spinning around your partner, and the complex "push-pull" spin, which is used later in more advanced moves. Each lesson is built on the previous one in the building block method, and is illustrated with repeated, clear movements, step-by-step instruction, close-ups of hands and feet and slow motion.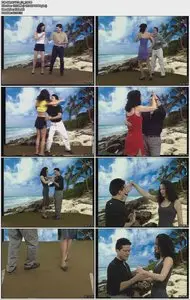 <span style="color:#000000">Filesonic</span>
<span style="color:#ffffff">Wupload</span>
>>> NO PASSWORD <<<
!!! No Mirror(s) Please !!!

!!! My AH blog !!!