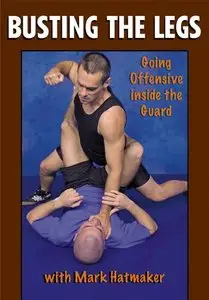 Mark Hatmaker - Busting the Legs
DVDRip | 2007 | AVI | XviD | 608х464 | 29.97 fps | MP3, 98 kbps
Language: English | Run Time: 320 minutes | 2.03 GB
In this controversial video groundfighting expert and best-selling author Mark Hatmaker shows you that there's little to fear when you're inside your opponent's guard. With his typical attention to detail, Hatmaker begins this veritable encyclopedia of antiguard techniques by teaching the "buzzsaw:" striking, grinding and brutal pressuring moves that will make your opponent wish he'd never gotten on the mat in the first place. He then goes into grappling techniques from every aspect of the guard: when you're in the low guard, the half guard and the high guard, with all the necessary variations: when your opponent's feet are in your hips, when your opponent has wrist grab cohesion, when he has double elevators in and more.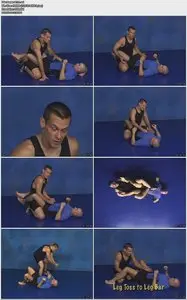 <span style="color:#000000">Filesonic</span>
<span style="color:#ffffff">Wupload</span>
>>> NO PASSWORD <<<
!!! No Mirror(s) Please !!!

!!! My AH blog !!!