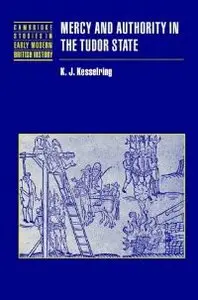 K. J. Kesselring, "Mercy and Authority in the Tudor State (Cambridge Studies in Early Modern British History)"
Publisher: Cambridge University Press | ISBN 10: 0521819482 | 2003 | PDF | 252 pages | 1.4 MB
Using a wide range of legal, administrative and literary sources, this study explores the role of the royal pardon in the exercise and experience of authority in Tudor England. It examines such abstract intangibles as power, legitimacy, and the state by looking at concrete life-and-death decisions of the Tudor monarchs. Drawing upon the historiographies of law and society, political culture, and state formation, mercy is used as a lens through which to examine the nature and limits of participation in the early modern polity.