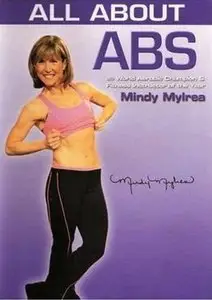 Mindy Mylrea: All About Abs
DVDRip | 2007 | AVI | XviD | 720х400 | 23.976 fps | MP3, 128 kbps
Language: English | Run Time: 55 minutes | 745 MB
This is Abdominal training at its best. Mindy Mylrea's All About Abs gives you four complete workouts, training your core like never before. Using the medicine ball, stability ball, body weight, or unique gliding technique, you will be able to pick and choose just the right workout for you. Variety is the key to training the abs and variety is what you get with All About Abs.
Mindy Mylrea, the queen of functional fitness, presents three advanced-level 15-minute ab workouts on this DVD. The first one uses a medicine ball, the second uses a balance ball, while the third uses your own bodyweight. There is also a bonus 10-minute segment using Mindy's own "gliding disks".
A three-technique, mostly-abs workout that also builds core strength while increasing functional fitness (the strength needed in everyday activities). For variety and motivation, this video features three distinct segments — you can do them all or just one (each segment has a short warm-up and cooldown). The first section uses a medicine ball; it's used to increase abwork intensity and for upper-body push-ups. The second part uses a stability ball; it features lots of full range-of-motion exercises that also emphasize balance. The third segment uses no equipment; it's an innovative series of side planks, straddle scissors and crunches. Requires a 2 to 4 lb. medicine ball and a stability ball. Includes a bonus 9-minute Gliding workout (that requires special "gliding discs").
Mindy is an engaging, inspirational instructor who always seems to be having a blast. By the time you can make it all the way through this DVD you, too, will have abs of steel!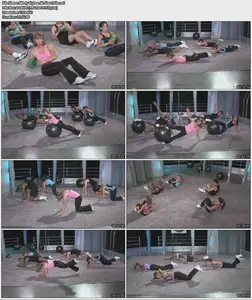 <span style="color:#000000">Filesonic</span>
<span style="color:#ffffff">Wupload</span>
>>> NO PASSWORD <<<
!!! No Mirror(s) Please !!!

!!! My AH blog !!!