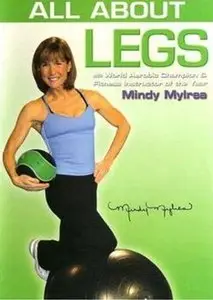 Mindy Mylrea: All About Legs
DVDRip | 2007 | AVI | XviD | 720х400 | 25 fps | MP3, 128 kbps
Language: English | Run Time: 60 minutes | 766 MB
Leg and Bun training at its best! Mindy Mylrea's All About Legs gives you four complete workouts training your lower half like never before. Using the medicine ball, stability ball, tubing, or unique gliding technique, you will be able to pick and choose just the right workout for you. Variety is the key to training the legs and buns and variety is what you get with All About Legs.
A three-technique workout that targets your lower body while also building core strength and increasing functional fitness (the strength needed in everyday activities). For variety and motivation, this video features three distinct segments — you can do them all or just one (each segment has a short warm-up and cooldown). The first section uses a medicine ball; it includes some jumps and power moves. The second part uses a stability ball; it features lots of core moves plus leg squats and hamstring curls. The third segment uses an X-ertube and a step; it primarily focuses on your glutes. Requires a 2 to 4 lb. medicine ball, a stability ball and X-ertube and a step-bench. Includes a bonus 14-minute Gliding workout (that requires special "gliding discs").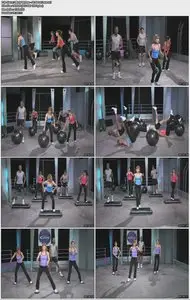 <span style="color:#000000">Filesonic</span>
<span style="color:#ffffff">Wupload</span>
>>> NO PASSWORD <<<
!!! No Mirror(s) Please !!!

!!! My AH blog !!!