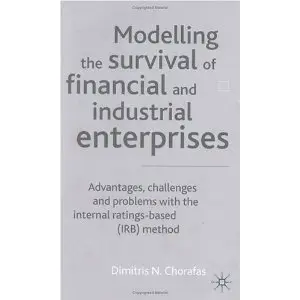 Modelling the Survival of Financial and Industrial Enterprises
Palgrave Macmillan | October 11, 2002 | ISBN-10: 0333984668 | 240 pages | PDF | 1.8 MB
This book analyzes the use of modeling in charting the survival of financial and industrial enterprises. The author shows how to use models effectively, and goes on to consider the pitfalls that can occur. The book contains plenty of practical examples, making this a useful 'how to' guide.