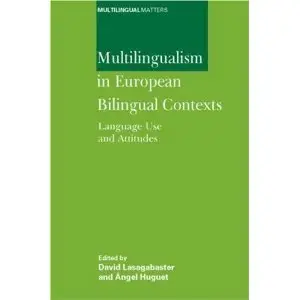 Multilingualism in European Bilingual Contexts
Multilingual Matters | December 21, 2006 | ISBN-10: 1853599301 | 264 pages | PDF | 1.9 MB
Despite the spread of multilingualism, the number of research studies in multilingual contexts is scarce. This book deals with this question by examining would-be teachers' language use and attitudes, as their influence on future generations can be enormous. The use of the same questionnaire and the same methodology allows the reader to compare the results obtained in different European bilingual contexts, where the presence of diverse foreign languages leads to a situation in which several languages are in contact.