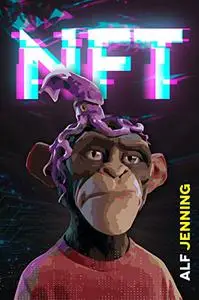 NFT: The Definitive Guide to Investing in Non-Fungible Tokens and Creating Digital Assets with Crypto Collectibles, NFT, and Virtual Real Estate (2022 Guide for Beginners) by Alf Jenning
English | 2022 | ISBN: N/A | ASIN: B09Z34NQMF | 173 pages | EPUB | 0.88 Mb
Do you want to purchase non-fungible tokens?Do you have any digital assets that could benefit from this new idea?
This book will assist you in comprehending it and making a wise investment!
NFTs are data units stored on blockchains that certify the uniqueness of a digital asset. They can be used for various digital commodities, including photos, videos, audio, and other digital files. The value of such NFTs can be enormous, as Twitter founder Jack Dorsey recently demonstrated when he sold his first tweet for $2.5 million.
As a result, there has been a scramble to get involved in this relatively new but highly lucrative craze.
In this guide, you'll find out:
What are NFTs?
Why is 2022 the best year to get involved with them?
How to Purchase and Sell NFTs
What is the distinction between fungible and non-fungible tokens?
The most promising artists to invest in
NFTs and virtual real estate
And much more…
Even if the concept of NFTs is foreign to you and you are unsure how they can increase your wealth, most of us recognize that digital investing is now the way to go.
In simple terms and easy-to-understand language, this book explains how NFTs can improve your financial situation and create long-term wealth.
What are you waiting for?…
Feel Free to contact me for book requests, informations or feedbacks.
Without You And Your Support We Can't Continue
Thanks For Buying Premium From My Links For Support